Hanwha Asset Management Pte. Ltd
Hanwha Asset Management is establishing its foothold as a global asset management company through its foreign subsidiaries in the U.S., Singapore, China and Vietnam.

Introduction
Company name

Hanwha Asset Management Pte. Ltd.

CEO

Lee Seung Woo

History

2 October 2014 Incorporated

1 July 2015 Registered Fund Management Company("RFMC") under Monetary Authority of
Singapore("MAS")

2 August 2018 Registered under Korea Financial Supervisory Service("FSS") as a investment
manager/advisor

16 September 2019 Approved as Retail Licensed Fund Management Company ("LFMC") by MAS

Shareholder

Wholly(100%) owned by Hanwha Asset Management Co. Ltd.

Vision
Plan to become one of the top-tier ASEAN asset managers and an investment platform.
Market leader in the asset management business with a strong reputation for excellent performance, innovative products and superior client service.
Business Model
Key Highlights
Public Equity

Invest in public equity fund, focusing on ASEAN markets

Alternative Investment

Private equity investment and advisor
Real estate and infrastructure investment and advisor

Contact Us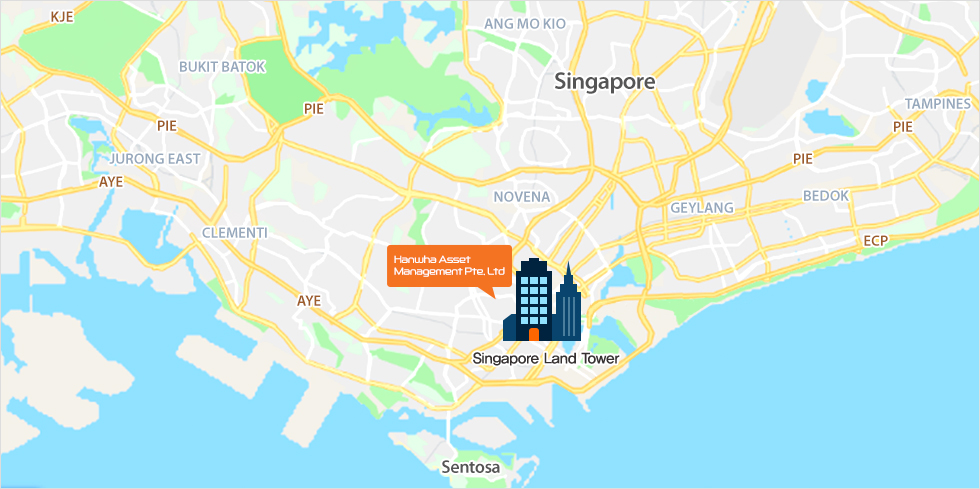 Address

50 Raffles Place #34-06 Singapore Land Tower, Singapore 048623

Tel

+65 6816 2686

Email

contactsg@hanwha.com